Hello,

My name is Paul. I'm fourteen years old.
I am going to tell you what I have done in New Zealand.
During the first day :
I visited the tour of the New zealand in the boat !
The New zealand is a very beautiful landcape !
Between the mountains, the forests and the beautiful color of the water, new zealand offers us a beautiful moment...
The second day :
I visited the capital which is called Wellington including 4 463 800 people who all speak English or Maori.
I ate there and visited the city and notably the backstage of the movie that made Wellington known: the Hobbit!
In the evening I stayed in a hotel and admired the beautiful view of the city.
The third day:
I went up to the north of the island to see a quiet and peaceful place, the Coromandel Peninsula the perfect place to relax around a fishing trip, or other aquatic activity.
In the evening I slept in a git next to the lake (I slept badly it was too wet)
The fourth day:
After waking up, I didn't waste any time and I quickly reached the Auckland space. Honestly, it's like Tahiti with its volcanoes and its beautiful beaches!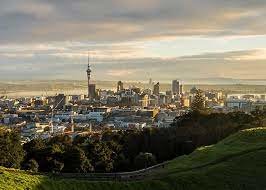 But I didn't waste my time there to be able to do Northland which is the extreme island of Maori legend.
I don't have much to say about it except that it's something not to be missed!
I have a good night's sleep to make my way back to the south island!
the fifth day :
I went to the south island, I counted five good hours,but I was there!
And during my travels i learned that the kiwi is also an animal that originated in new zealand, and no it's not a joke!
After this long day I felt tired and went to take a hotel to enjoy my last day of leisure in New Zealand
The sixth day:
Did you know that the South Island is famous for its nature and its national parks?
That's why in this sixth day I had the chance to do three big national parks.
Before going to Queenstown airport not far from the parks.
And that's how my stay ended!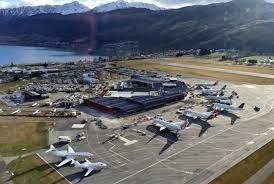 Thank you for reading and enjoy your trip!
Coutant Paul 3èmeB